Charged With Possession of Heroin in Freehold? Contact our Freehold Office At 732-462-1197 For Advice From An Experienced Heroin Possession Defense Lawyer.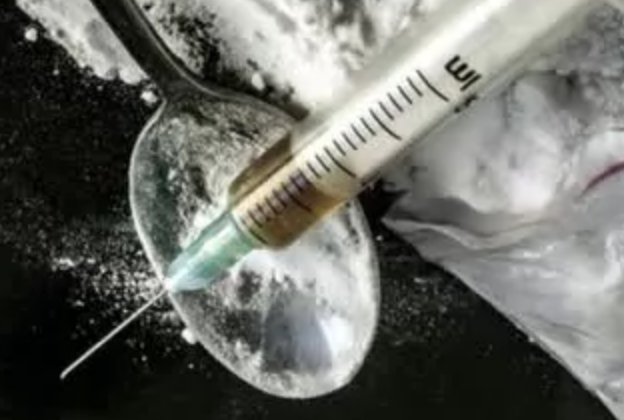 Heroin charges are always a felony under New Jersey Law so the only place where they may be heard is the Superior Court. The result of this fact is that anyone facing a heroin offense in Monmouth County will have their case decided at the Monmouth County Superior Court in Freehold New Jersey. Having representation from an attorney who is experienced working in this county court system is critical in defending an offense for possession of heroin or even a Freehold heroin distribution charge. Here at the Law Offices of Jonathan F. Marshall, we can offer you representation from a team of highly skilled criminal lawyers that includes former prosecutors in Monmouth County and a drug task task force director. Our defense attorneys have handled hundreds of heroin possession cases in Freehold over the last several decades and, more importantly, can ensure that you secure the best outcome in defending the charge. Whether its savvy negotiating, challenging a search or seizure of heroin or a Miranda issue, you can trust that a lawyer at our firm has the tools to maximize your chances of an acquittal. If you would like to speak to a Freehold heroin possession attorney immediately, call 732-462-1197. Initial consultations in our Freehold Office or over the telephone are free so you should not hesitate to contact us.
Third Degree Crime for Possession of Heroin in Freehold New Jersey
When possession involves a Schedule I controlled dangerous substance ("CDS") such as heroin, the law that applies is N.J.S.A. 2C:35-10a(1). This statute makes it a third degree crime to possess heroin in any quantity for personal use. When possession is with intent to distribute or while distributing heroin, then distribution charges are triggered. This article is limited to a discussion of personal possession of heroin.
You can be convicted of possession under 2C:35-10a(1) if you knowingly possess heroin either directly (a.k.a. "actual possession") or constructively. Direct or actual possession refers to the scenario where an individual has the drug on their person. Constructive possession applies where in individual lacks direct physical control over CDS but knows where it is at and has the ability and intent to take control over the drugs in the future.
The prosecutor in freehold can convict you of heroin possession if he/she establishes, beyond reasonable doubt, that: (1) the drug in question was heroin; (2) it was actually or constructively possessed by you; and (3) your conduct was intentional
What Are The Penalties for Possessing Heroin?
If you plead or are found guilty in Freehold for possessing heroin, a Superior Court judge may impose a range of serious penalties under N.J.S.A. 2C:35-10a(1) and N.J.S.A. 2C:43-6. The biggest threat is their imposing a state prison term of up to 5 years. The fine that may be imposed is up to $35,000. New Jersey Law also requires the suspension of your driver's license for at least 6 months and as much as 24. All of this is in addition to the possibility of drug counseling, community service and numerous mandatory court assessments, including a D.E.D.R. penalty.
How Can You Avoiding A Conviction in Freehold For Possession Of Heroin?
There are a number of ways that our attorneys can pursue in order to help you escape a conviction and criminal record for possession of heroin. The first and biggest option is to successfully challenge the search and seizure that led to your being arrested. It may be that the police lacked a valid basis to stop your motor vehicle or to take the intrusive step conducting a search. There is also the possibility that the entry into your apartment or house was unconstitutional. The point is that there are many possibility defense that a lawyer on our staff will exhaust on your behalf. And when all else fails, there is the possibility of gaining admission into Drug Court or Pretrial Intervention.
One Of Our Accomplished Criminal Lawyers Is Ready To Discuss Your Freehold Heroin Possession Offense Immediately
New Jersey has some of the purest heroin in the nation and this has led to a serious epidemic in counties like Monmouth. This has led to what is undoubtedly now thousands of heroin possession cases in Freehold at the Superior Court over the last decade. If you or a loved one was charged with possession of heroin, the lawyers at our firm are here to help you fight your case. Our staff of veteran criminal attorneys have what it takes to protect your future with over 100 years of combined experience, including significant time serving as prosecutors. Call us anytime 24/7 at 732-462-1197 to speak to an attorney with the know-how needed to avoid a conviction. A lawyer is waiting to take your call now.
Related Resources That May Be Of Interest To You