Lawyer in Eatontown for Shoplifting at Lord & Taylor
A major department store chain that is involved in many Monmouth County shoplifting charges is Lord & Taylor. The retailer has locations at both Monmouth Mall and Freehold Raceway Mall where N.J.S.A. 2C:20-11 offenses arise frequently. If you were charged with shoplifting at either location, our Eatontown shoplifting defense lawyers have the know how to help you avert a conviction. The attorneys at the Law Offices of Jonathan F. Marshall have not only defended countless shoplifting cases in both Eatontown Municipal Court and Freehold Township Municipal Court but also a significant number occurring at Lord & Taylor. An attorney at the firm is available to discuss what we can do to help you defend your theft charge 24/7. You may contact our office at 877-450-8300 for a free consultation with a lawyer on our team.
Lord & Taylor in Eatontown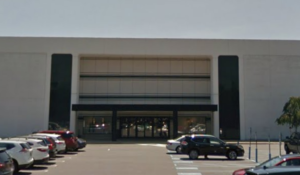 The Monmouth Mall Lord & Taylor store is located at the intersection of N.J. Routes 35 & 36 in Eatontown New Jersey. The telephone number for the department store is 732-544-8300. The hours of operation are Monday through Thursday and Saturday from 10:00 a.m. to 9:30 p.m., Friday from 10:00 a.m. to 10:00 p.m. and Sunday from 11:00 a.m. to 7:00 p.m. For directions to the facility click here.
Lord & Taylor in Freehold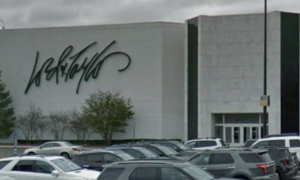 The Freehold Raceway Lord & Taylor store is located 3710 U.S. 9 #1500, Freehold, NJ. The telephone number to reach loss prevention or another department is 732-308-1400. The hours of operation of the Freehold Store are exactly the same as in Eatontown. Direction to Lord & Taylor of Freehold can be found its google business listing.
Freehold Shoplifting Attorneys for Arrest at Lord & Taylor
The lawyers at the Marshall Firm are certainly experienced in defending shoplifting charges in Freehold. Most of the members of staff have served as prosecutors in the past and have represented many clients accused of stealing retail merchandise at Lord & Taylor and other stores at the Freehold Mall. If you were arrested because loss prevention or a clerk accused you of stealing, a Freehold Shoplifting Attorney at our firm is available to help you immediately at 732-362-1197. There is no reason to hesitate in taking advantage of the opportunity to discuss your case with lawyer as initial consultation are free. Attorneys are ready to assist you now.
Other Helpful Shoplifting Resources You May Want To Review
Charged With A Disorderly Persons Offense for Shoplifting
Indictable Shoplifting Offense at Monmouth County Superior Court
Arrested for Shoplifting at Freehold Raceway Mall
Monmouth Mall Shoplifting Offense