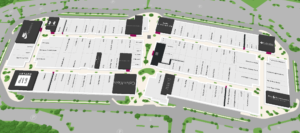 Contact Our Tinton Falls Office If You Were Charged With Shoplifting
The newest major mall to make its home in Monmouth County is Jersey Shore Premium Outlets. Our Tinton Falls Shoplifting Lawyers are very familiar with this retail destination since this where most of the theft charges arising in the municipality take place. There are many retailers that file shoplifting charges including Nike, Coach, Polo Ralph Lauren, Adidas and J. Crew. If you have been accused of shoplifting and have been charged with violating N.J.S.A. 2C:20-11, an attorney at our firm is equipped to thoroughly defend your case.  The Law Offices of Jonathan F. Marshall is a team of eight criminal attorneys, most of whom are former prosecutors, who have been representing clients in Tinton Falls Municipal Court and at the Monmouth County Superior Court for well over 100 years combined. To speak to a lawyer at the firm in a free initial consultation, call (732) 542-1023.
Jersey Shore Premium Outlet Shoplifting Offense
An offense for shoplifting can be filed under one of six scenarios under 2C:20-11. Most of the time a Jersey Shore Premium Outlet Shoplifting charge results from someone concealing merchandise in a bag, carriage or other means. Another common variety of shopping at the Tinton Falls destination is swapping of price tags or merchandise containers. Irrespective of the allegations that resulted in your been arrested for shoplifting at the mall, you face the same penalties and potential consequences.
The ramifications for shoplifting hinge on the value of the goods or merchandise allegedly stolen. You are subject to the penalties for a disorderly persons offense for shoplifting if the value of the goods is $200 or less. The penalties upon conviction for this grade of shoplifting include up to 6 months in the Monmouth County Correctional Institute, a maximum fine of $1,000, probation, community service and court assessments. It is a fourth degree crime to steal merchandise with a value of at least $200 but less than $500. The penalties for fourth degree shoplifting are a fine of up to $10,000 and up to 18 months in state prison. The highest number of felony shoplifting charges in Tinton Falls are third degree crimes involving theft of merchandise with a value of at least $200 but less than $75,000. The penalties for third degree shoplifting that may be imposed include up to 5 years in prison and a fine of up to $15,000.
Jersey Shore Premium Outlets Shoplifting Defense Attorney
The aftermath of a shoplifting arrest can be extremely confusing. The best advice that our lawyers can provide to you is to obtain proper representation. If you are found guilty for shoplifting at Jersey Shore Premium Outlets or anywhere else in Monmouth County, you will be left with a record for stealing. This is something that can severely impact your future. Hiring a defense attorney that is highly skilled can make all the difference in avoiding a poor outcome. This is the primary reason why you should strongly consider contacting our firm to speak to a lawyer. The consultation is free of charge and attorneys are available around the clock to assist you.
Additional Monmouth County Shoplifting Resources To Assist You
Shoplifting Attorneys in Eatontown New Jersey
Freehold NJ Shoplifting Lawyer
Monmouth County Felony Shoplifting Defense Lawyers
Monmouth Mall Shoplifting Charges