Charged With An Assault Related Offense Like Simple Assault, Aggravated Assault, Harassment, Terrostistic Threats, Resisting Arrest or Stalking in Wall New Jersey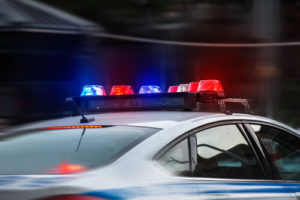 A Former Wall Township Prosecutor At Our Firm Is Ready To Provide A Free Consultation In Our Wall Office
A long list of charges fall under the description of assault or threat crime in the New Jersey Criminal Code. Many of these charges arise all the time in Wall New Jersey. If you were charged with simple assault, aggravated assault, harassment, terroristic threat, resisting arrest, stalking or another offense falling under this category, contact our Wall Office to speak to a knowledgeable defense lawyer.
The attorneys at our firm, The Law Offices of Jonathan F. Marshall has decades of experience defending assault charges in Wall Municipal Court and at the Monmouth County Superior Court. Our team also includes several former prosecutors, including Matthew Dorry, who served in Wall Township. To speak to Matt or anther attorney on our staff, call 732-449-2292. Lawyers are available 24/7 to take your call.
Assault Offense in Wall Township New Jersey
As previously stated, there are a wide array of assault offenses that can be filed by the Wall Police Department. Some of these charges result in a disorderly persons offense such as simple assault, harassment and disorderly conduct, and others are indictable crimes of the fourth degree, third degree or second degree. Aggravated assault is a charge that can fall in each of these felony grades. Resisting arrest can be charged as a disorderly persons offense, third degree or fourth degree crime depending on the facts involved.
Whenever a charge is indictable in nature, meaning that it is a fourth degree, third degree or second degree crime, it falls under the jurisdiction of the Monmouth County Superior Court. If you were arrested for this grade of offense, your call will not be heard in Wall Municipal Court. The authority of the municipal court is reserved to deciding disorderly persons offenses.
The penalties for simple assault, harassment, disorderly conduct, resisting arrest or another variety of disorderly persons offense include a fine of up to $1,000 and up to 6 months in the Monmouth County Jail. A fourth degree assault crime carries up to 18 months in prison and a fine of up to $10,000. The penalties for an assault offense falling within the category of a third degree crime include 3-5 years in prison and a fine that can reach $15,000. A second degree assault results in 5-10 years in prison and a fine of up to $150,000.
Wall NJ Assault Attorney
A Wall NJ assault offense can have significant consequences. You will not only face penalties but also collateral consequences that include a criminal record. Hiring a savvy criminal attorney can accomplish considerable in mitigating against these ramifications. A lawyer that has years of experience working in the court system and succeeding in the defense of assault cases is what you need. This is precisely what the lawyers at our firm can offer you. We have over 100 years of combined experience and most of our lawyers are former prosecutors, even one who served in Wall Municipal Court. To speak to a lawyer immediately about the facts of your case, call 732-449-4492.
Related Wall New Jersey Legal Resource Pages & Posts