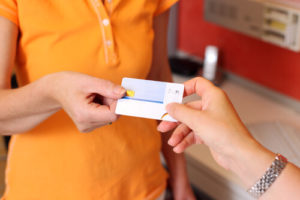 Asbury Park has undergone a rebirth in terms of night life and alcohol related events which has brought with it more fake ID charges. Our Asbury Park Criminal Attorneys are well aware of this fact as members of the largest criminal firm in Monmouth County and advocates who routinely appear in its municipal court. If you were charged with possession of a forged or counterfeit driver's license or any other variety of fake identification ("ID"), an attorney at The Law Offices of Jonathan F. Marshall has the tools to help you escape a conviction. Our former prosecutors and highly skilled lawyers have over a century of collective experience defending client's in Asbury Park Municipal Court who face false ID, disorderly conduct, drinking underage and other charges. Contact our office to speak to a lawyer immediately in a free initial consultation.
Fake ID Offense in Asbury Park New Jersey
There are a host of New Jersey laws that potentially apply whenever someone is arrested for possession of fake ID. The offense can be filed under N.J.S.A. 2C: 21-2.1, commonly referred to possession of a forged, altered or counterfeit driver's license, N.J.S.A. 2C:28-7, tampering with public records or N.J.S.A. 2C:21-2.1, misrepresentation of age to obtain alcoholic beverages. A conviction on any of these charges results in a criminal record and fines, as well as potential jail and a driver's license suspension. These consequences are avoided by the lawyers at our firm in an extremely high percentage of ID cases we handle in Asbury Park and elsewhere in Monmouth County. The typical outcome is a downgrade to Asbury Park Municipal Ordinance 6-8.3 which makes it "unlawful for any person to misrepresent or misstate his age, or the age of any other person for the purpose of inducing any licensee or any employee of any licensee, to sell, serve or deliver any alcoholic beverage to a person under the legal age for purchasing alcoholic beverages." When a fake ID charge is downgraded to 6-8.3, the accused escapes a criminal record and penalties are usually limited to a fine.
Asbury Park Possession of a Forged Driver's License Attorney
It is unfortunately commonplace for those under legal drinking age of twenty-one (21) years old to possess a forged, counterfeit or fake driver's license. This is the primary reason why the Asbury Park Police Department has occasion to issue so many fake ID offenses annually. For those who have the bad luck of being caught with a bogus driver's license or other form of identification, hiring an experienced attorney is essential for insuring that your record and future remains intact. The lawyers at Marshall & Bonus have an extensive track record of helping young adults avert the negative consequences of a fake ID offense. A lawyer is ready at 732-450-8300 to assist you immediately.
Asbury Park Legal Resources
Asbury Park Underage Drinking Lawyers
Fake ID Towns We Serve