Freehold NJ Burglary Defense Lawyers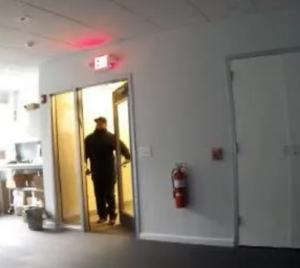 Burglary is a fairly common charge and involves the unauthorized entry into a structure to commit a theft or any other type of criminal offense. The structure need not be a house or residence but can also include business or even car. What you should also know is that burglary is a felony in any form in New Jersey and can only be dealt with at the Monmouth County Superior Court in Freehold whether you were arrested in Howell, Marlboro, Aberdeen, Middletown, Long Branch or another municipality. Enlisting the services of a highly skilled burglary defense attorney is highly advisable for those faced with a N.J.S.A. 2C:18-2 since a conviction always carries the potential for years in prison.
We are the Law Offices of Jonathan F. Marshall, a team of ten criminal lawyers that is the largest firm of its kind in Monmouth County. An attorney at firm, including one of our several former prosecutors, will take the time to conduct a comprehensive review of the facts and law surrounding your burglary case and outline a plan for you to defend the charge. We believe our advice and assistance is particularly valuable if you are facing a burglary charge at the Monmouth County Superior Court in Freehold. Our rare qualifications include:
Over 200 years of combined experience handling burglary and other indictable criminal defenses at the county courthouse
Former Monmouth County Prosecutors that served as Director of Major Crimes, the Trial Division, Special Operations and the Juvenile Division
Members who are certified criminal trial attorneys, a distinction held by less than 2% of those licensed in New Jersey
Decades of success outcomes achieved on behalf of clients charged with burglary in Freehold New Jersey
To learn more about how a lawyer at our firm can help you reach the very best outcome in your matter, contact our Freehold Office at 732-462-1197 for a free consultation.
When Is Burglary Committed Under New Jersey Law?
The offense of burglary is contained at N.J.S.A. 2C:18-2 of the New Jersey Criminal Code. As previously stated, burglary  generally refers to entry into a structure without authorization or a license for the purpose of committing an offense. There are four elements that must be established by the Monmouth County Prosecutor's Office in order to prove a burglary offense, including: (1) an entry; (2) into a structure or research facility; (3) that was not open to the public nor did the defendant have a license or privilege to enter; and (4) entry was with the intention or purpose to commit an offense such as a theft.
Why Can Burglary Result In A Second Degree Or Third Degree Crime?
Burglary typically results in a third degree crime but is elevated to a second degree crime in accordance with 2C:18-2 if one of two circumstances apply. The first way a burglary is enhanced to a second degree crime is where, in the course of committing the burglary, the accused purposely, knowingly or recklessly inflicts, attempts to inflict or threatens to inflict bodily injury on another person. The other circumstance that elevates a case to a second degree burglary is where the actor is armed with or displays what appears to be an explosive or a deadly weapon (e.g. knife, gun, bat, etc.) during the course of a burglary.
What Penalties Will I Face If I Am Convicted Of Burglary At The Monmouth County Courthouse In Freehold?
If someone is convicted of third degree burglary, they face a prison term of up to 5 years and a fine that can reach $150,000. A second degree crime for burglary results in 5-10 years in prison and a maximum fine of $200,000.  In addition, the No Early Release Act ("NERA") applies to a second degree burglary, requiring that the defendant serve at least eight-five (85) percent of the prison sentence imposed before the accused is eligible for parole (a.k.a. mandatory minimum term of imprisonment).
Contact Our Freehold Office To Speak To A Highly Skilled Burglary Lawyer
Burglary is definitely an offense that should not be defended without an experienced defense lawyer. The charge is a felony that can result in years of incarceration so retaining a savvy attorney is pivotal to protecting your freedom. The team of criminal attorneys at the Law Offices of Jonathan F. Marshall possess the attributes to help you achieve the best result in your Manalapan, Asbury Park, Freehold, Ocean or Wall burglary case with over a century of experience defending these charges at the Superior Court. If you would like a free consultation to learn what we can do to assist you, call our Freehold Office at 732-462-1197.
Related Burglary Resources On This Site